All of our Community Groups are a space for honest conversation, encouragement, and friendship. You can expect to be welcomed just as you are! If you're looking for a place to grow deeper in relationships with others and with God, fill out the form below and we'll help you get connected to a group.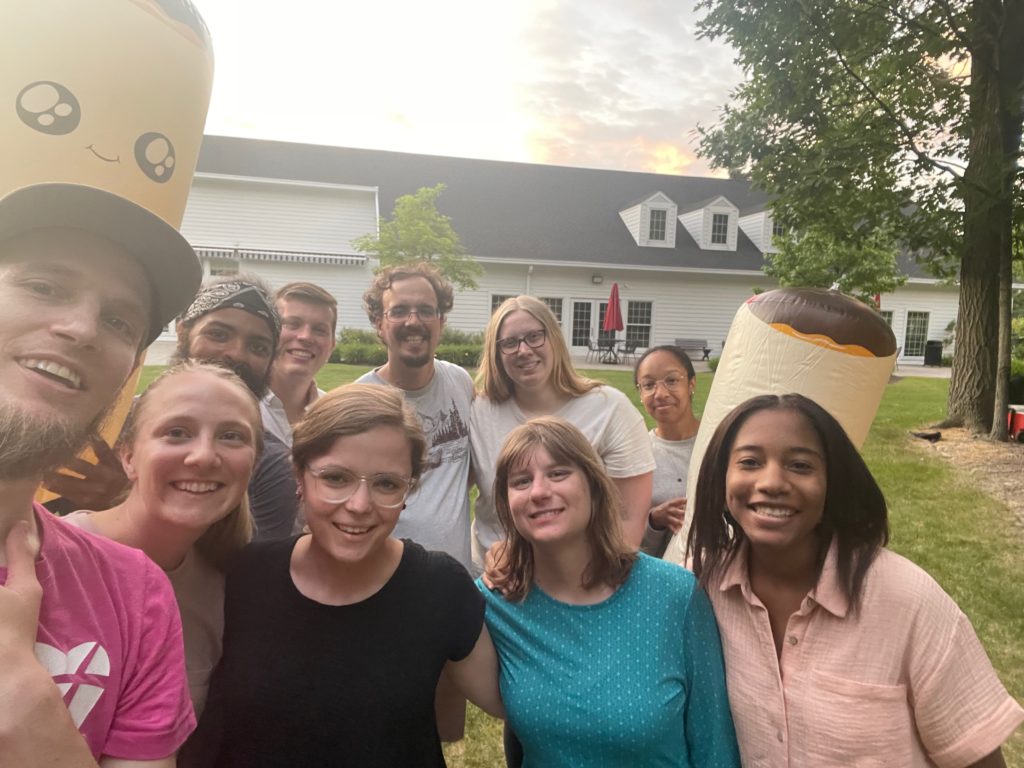 Young Adults Group
Monday evenings @ 7:00pm, various locations
Leaders: Audrey Smith, Mis and Kelly Hernandez
The Young Adults group meets weekly to have fun, study scripture, and grow as followers of Jesus.
Women's Group: Rooted
Tuesday Evenings @ 7:00pm @ Boys and Girls Club
Leader: Kimberly Dry
This group is a space for women of all ages to find community and grow together in our faith.

Men's Group
Wednesday Evenings @ 6:30pm, Boys and Girls Club
Leader: Donearl Johnson
The men's group focuses on sharpening one another by studying God's word, applying it to our lives, and encouraging one another. Dinner and childcare are provided.
Parent's Group
Wednesday Evenings @ 6:30pm, Boys and Girls Club
Leader: Marcia Partin
The parenting group is a space for parents and caregivers to support one another as we seek to love our kids and guide them through life's ups and downs. Dinner and childcare will be provided.

Exploring Faith
Thursday Evenings @ 7:30pm (locations various)
Leader: Brendan Dry
Exploring Faith is a space for people anywhere on their spiritual journey or to talk with others about the biggest questions of life.
Community Group Registration