All of our Community Groups are a space for honest conversation, encouragement, and friendship. You can expect to be welcomed just as you are! If you're looking for a place to grow deeper in relationships with others and with God, fill out the form below and we'll help you get connected to a group.
For the following groups, click the link below to learn more and register:
Wednesday Night Bible Study, Fall 2021
"What's so good about the gospel?"
A Study through Luke.
Wednesdays, 7:00-8:30pm
September 22nd – December 15th
In-person and online
Many of us have heard the message of Jesus described as "good news." So what made the life, death, and resurrection of Jesus such good news for the people of that day? Why is Jesus good news for us? The gospel of Luke plunges us into this question. Some of the topics we'll discuss along the way include: 
What did Jesus come to do?
What is God's solution for evil and injustice in the world?
How does Jesus teach us to experience a relationship with a God we cannot see or touch?
How did Jesus address ethnic and economic dynamics?
This study will include teaching and discussion. Our hope is that as we study together, you will also learn some strategies for reading the Bible on your own with greater confidence. This is a great study for anyone who wants to deepen their understanding of who Jesus is and what it means to be his follower.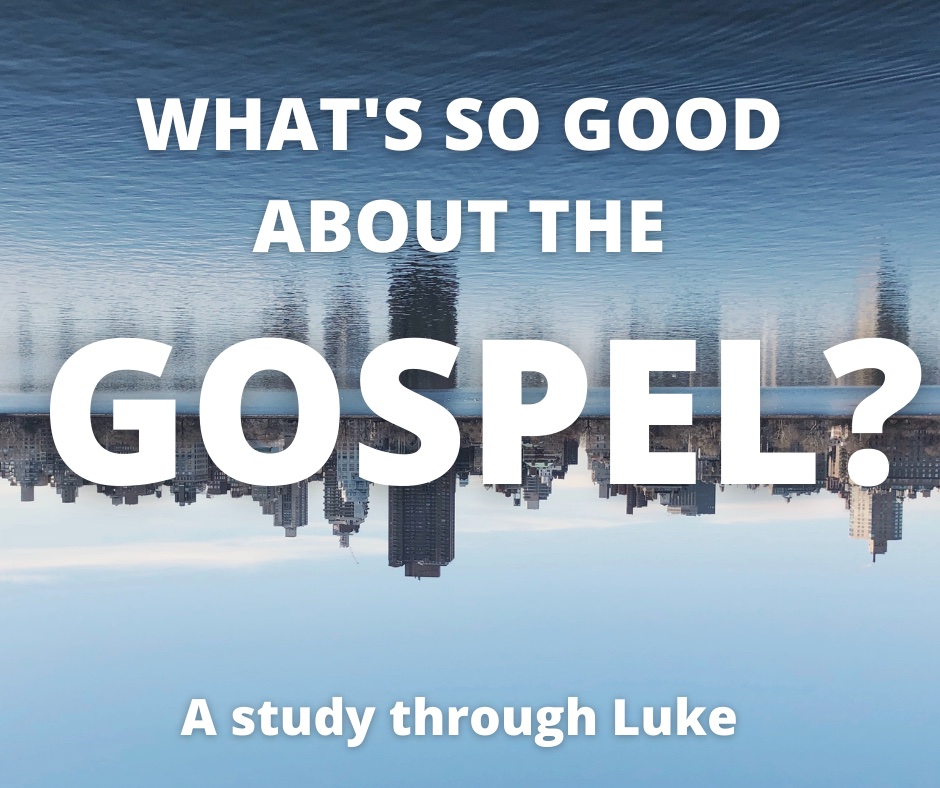 Community Group Registration