Saturday, September 17th
10am-5pm
Echo Grove Camp and Retreat Center
1101 Camp Rd, Leonard, MI 48367
We hope to see you at our upcoming church retreat on September 17th! We're taking a day to get away together to have fun and connect with God in a unique way at a beautiful venue. Lunch will be provided, followed by various activity options.
The cost for the retreat is $10 per person with a cap of $50 per family. That includes lunch and other food during the day, as well as access to camp facilities and activities.  We never want cost to prohibit anyone from participating so please contact us if you would need financial assistance.
The theme for this year's retreat is exploring our unique gifts to collectively move forward. Each adult participant will need to complete a short personal assessment before the retreat. You'll use the information during our session time.
Please register below and contact Brendan Dry at [email protected] for more information.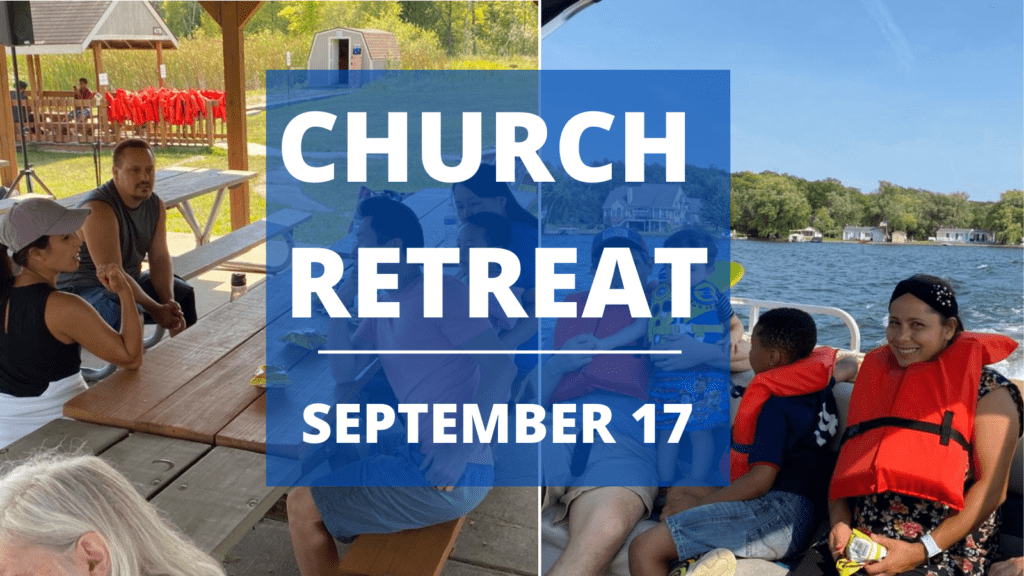 10:00am    || Welcome + group activity
11:00am    || Water activities (pontoon boat rides + kayaking)
1:00pm      || Lunch
2:00pm      || Afternoon session + worship
4:00pm      || Free time